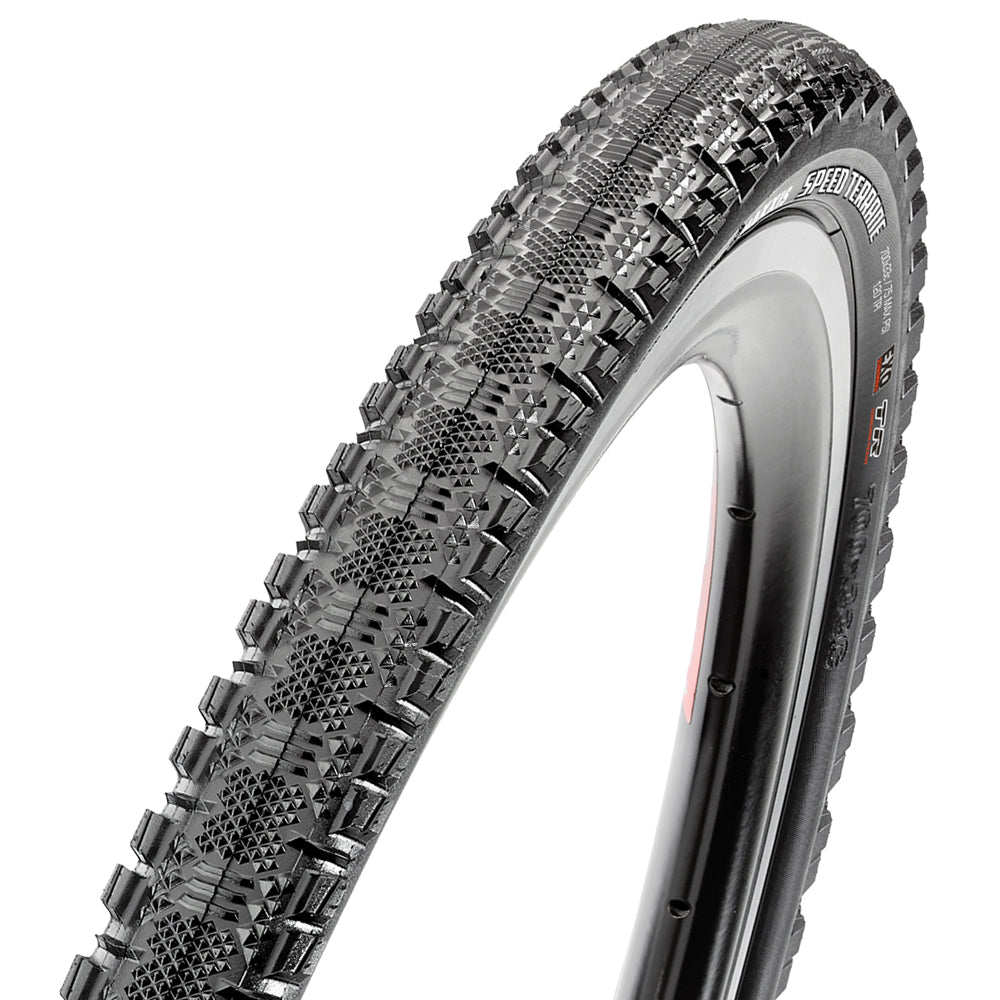 The Speed Terrane features a familiar file tread pattern optimised for early season races. Micro-diamond knobs adorn the tread surface to offer blazing speed on hard-packed surfaces, while stacked paddle knobs down the middle offer unrivalled climbing and braking traction so you can attack whenever you like. When the course gets twisty, the siped and offset cornering knobs will dig in to give you the support to brake later and push your tyres as hard as your legs. Worry less about your tyres and more about the hole shot!
Cycle > CycloCross > Speed Terrane
Product No: ETB88998000
EAN: 4717784032504
| Rim Size | Width | TPI | Bead | Ply | Compound | Colour | Technology |
| --- | --- | --- | --- | --- | --- | --- | --- |
Technology
EXO Protection, an extremely cut-resistant and abrasion-resistant material added to the sidewalls of select mountain tyres. This densely woven fabric is also lightweight and highly flexible, ensuring that the performance of the tyre remains unaffected. Choose EXO Protection for exceptionally rocky treacherous trails where the chance of sidewall cuts and abrasions is high.
Tyre Construction
Tubeless Ready (TR) tyres provide the rider with many benefits: the ability to run lower air pressures, which improves traction; lower rolling resistance when compared to a tube-type tyre; and less chance of flatting since there is no tube.
Liquid sealants should only be used in the following types of tyres: Tubeless Road, tubular, and tubeless Ready. The use of liquid sealants in any other Maxxis tyre will void the warranty.
Compound
Dual Compound - Two compounds used within the tread of select tyres to offer lower rolling resistance and increased cornering grip.