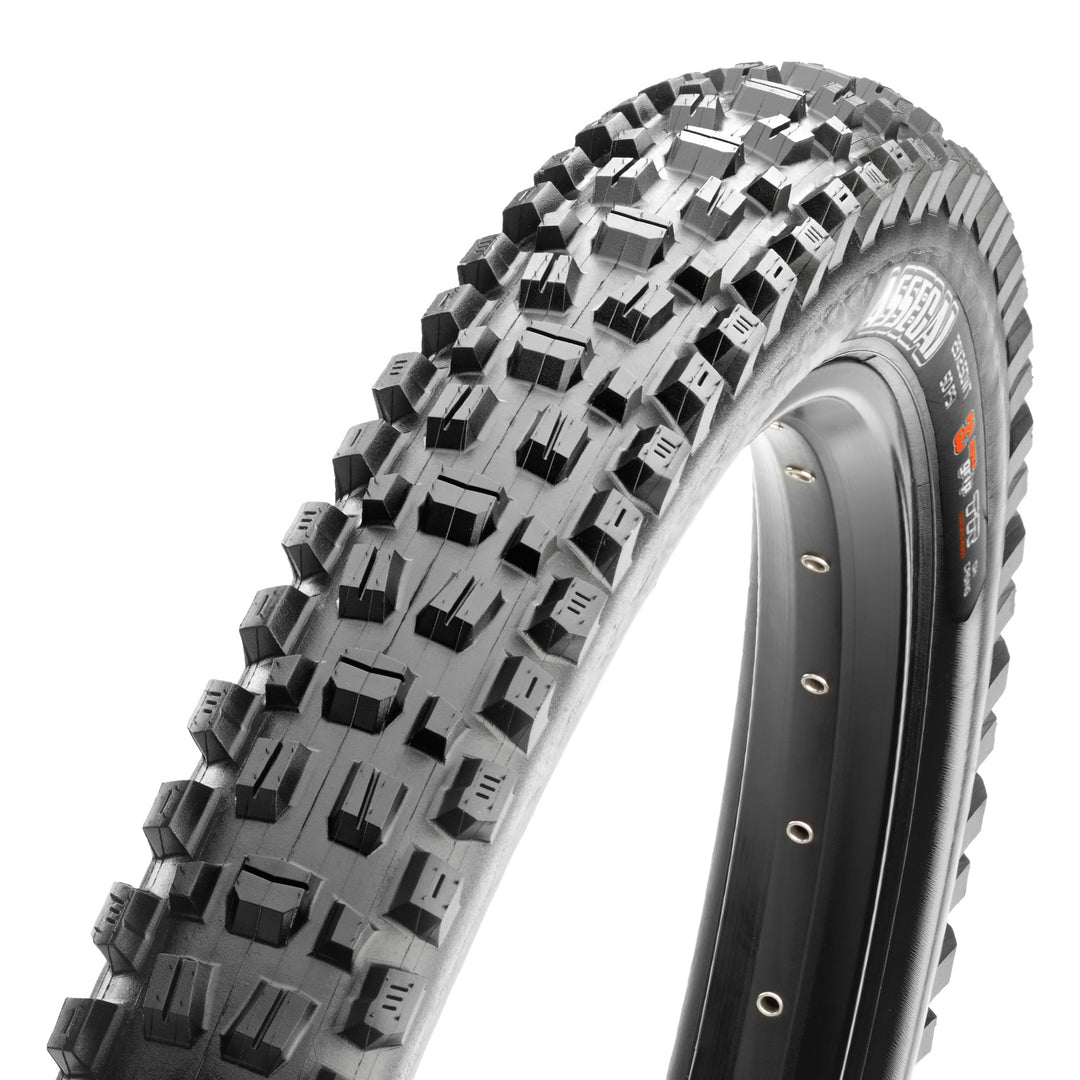 3C MaxxGrip rubber compound available
Wide Trail casing optimised for 30-35mm rims
Dual-ply downhill casing
Tubeless compatible
The Maxxis Assegai tyre is named after the iron-tipped spear used by the Zulu people of South Africa. Greg Minnaar, a native of South Africa, thought it was a fitting name for a tyre ready to do battle on the mountain.
The tall knobs punch through dust and loam to find traction, but also offer support and confidence on wet roots and rocks. While other tyres excel only in certain conditions, the new Maxxis Assegai is built to go fast everywhere.
Weight: 1260g
(+/-7% tolerance)
| Rim Size | Width | TPI | Bead | Compound | Colour | Technology |
| --- | --- | --- | --- | --- | --- | --- |
Technology
Our EXO+ construction combines two of our best puncture protection materials: SilkShield and EXO. The SilkShield layer runs from bead-to-bead with a layer of EXO along the sidewalls. Combined, these two materials create EXO+ which improves tread puncture protection by 27%; sidewall durability by 51%; and resistance to pinch flats by 28%.
Tyre Construction
Tubeless Ready (TR) tyres provide the rider with many benefits: the ability to run lower air pressures, which improves traction; lower rolling resistance when compared to a tube-type tyre; and less chance of flatting since there is no tube.
Liquid sealants should only be used in the following types of tyres: Tubeless Road, tubular, and tubeless Ready. The use of liquid sealants in any other Maxxis tyre will void the warranty.
Compound
An intermediate compiund configuration used in select mountain tyres. 3C MaxxTerra is softer and offers more traction than 3C MaxxSpeed, yet provides better tread wear and less rolling resistance than 3C MaxxGrip.